16 augustus 2018 | 12:30
Hyperbook isn't the only Polish company aiming to satisfy the hardware-needs of the Dutch consumers. G2A is expanding their marketplace to incorporate everything gamers and geeks want to have in their room. Well, anything tied to gaming at least. We asked Head of Communications Maciej Kuc for more background information.
Broad range
The goal is to offer anything one wants in a gaming room. The range varies from a Xbox One-stand, a gaming chair, and a PlayStation controller to a 3D printer. This way G2A wants to be able to offer gamers anything gaming-related from digital to corporeal: the games and the subscriptions as well as the peripherals.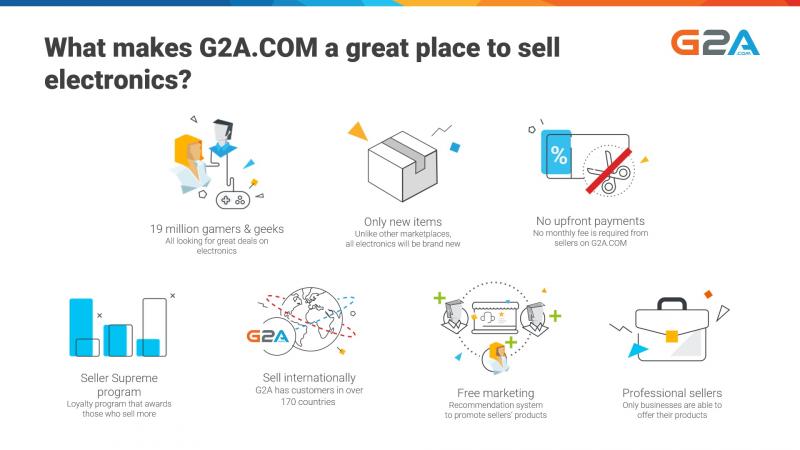 Only businesses
The G2A website now has an extra category: Electronics. Here approved businesses can offer their products. Companies who want to deal via G2A have to meet certain demands. They can only sell new products, they need to have experience in selling abroad by mail order, and their financial reputation should be spotless. G2A has to be firm, because the complete transaction is in hands of the acting companies. This includes everything from transports, guarantees, local taxes and possible complaints.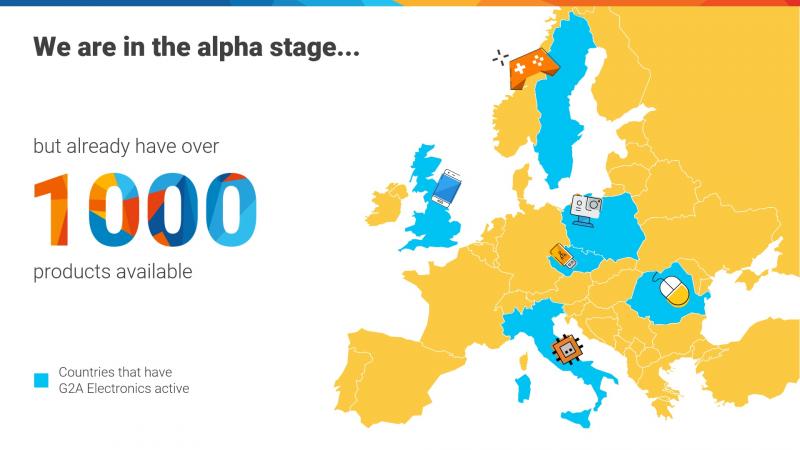 Not yet in The Netherlands
G2A Electronics is available in Great-Britain, Sweden, Italy, Czech Republic, Romania, Spain, and of course in Poland. If all goes well, The Netherlands will be added in a couple of months. G2A is hoping to be able to cater to the whole of Europe by the end of the year.
Challenges
The addition of Electronics is still in its infancy. When you are browsing the website, you'll find you can only filter on price, not on subject nor the name. Also it's not yet possible to compare your choice to products from different suppliers or get further suggestions. This has been commonplace for years on G2A Gaming. Last, but not least is the matter of the competition. Big competitors like Amazon, eBay, and AliBaba have been doing this for years. Naturally G2A has the advantage it has a very specific target audience for their website: gamers looking for a bargain. Time will tell how successful G2A Electronics will be.