To read this article in English click here
Bart "Androskat" Geurkink has ended his activities as esporter in the Ziggo eBattle Pro League immediately. Coming week he will make his debut as a caster at the Pro League. He also will be making YouTube-content for the upcoming game F1 2018. His focus will be on the career mode. Down the line he plans to include specials on tips & tricks. All the while he will continue being the poster boy for Team Racestars.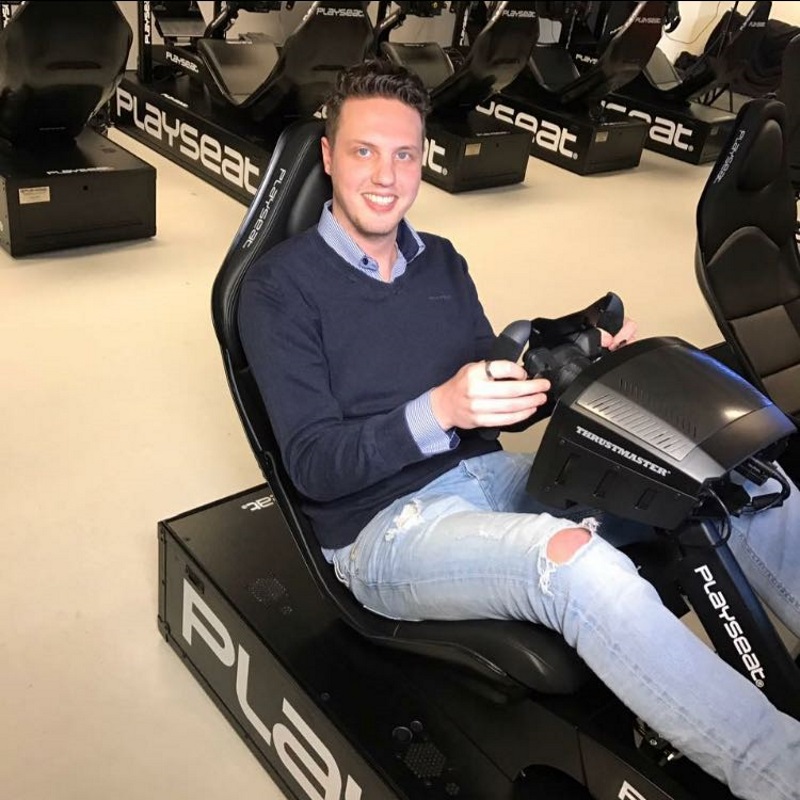 Last year was the first edition of the Ziggo eBattle. In The Netherlands originated the idea to have an esport-edition of every F1 Grand Prix before the real race. Geurkink made it to the finals. (By the way: Formula 1 thought the eBattle was a great idea and they copied it, let's say 'as a tribute'. They set up a big international tournament where 60.000 fans competed for first place.)
This season the Ziggo eBattle championship is divided in two competitions: the Pro League and the eBattle Bar. The best racers of the Ziggo eBattle compete in the Pro League. The rest has a chance to qualify for the eBattle Bar. After every five grand prix events the top five eBattle Bar racers face off against the bottom five Pro League racers. Geurkink was in the Pro League but he forfeits his position.
The focus of Geurkink will mainly be on his final year Business Informatics. That makes training 20 hours every week to maintain his current level impossible. Besides his work as manager of Team Racestars Geurkink will also be content creator of racing games. Watch his Last to First Challenge as Max Verstappen in F1 2018  already above here.