19 oktober 2018 | 11:03
Call of Duty: Black Ops 4 is maar een paar dagen uit en het eerste esport-toernooi is reeds aangekondigd. Divince Events en Esports Game Arena organiseren op 24 en 25 november een tweedaags toernooi met een prijzenpot van €3000,-.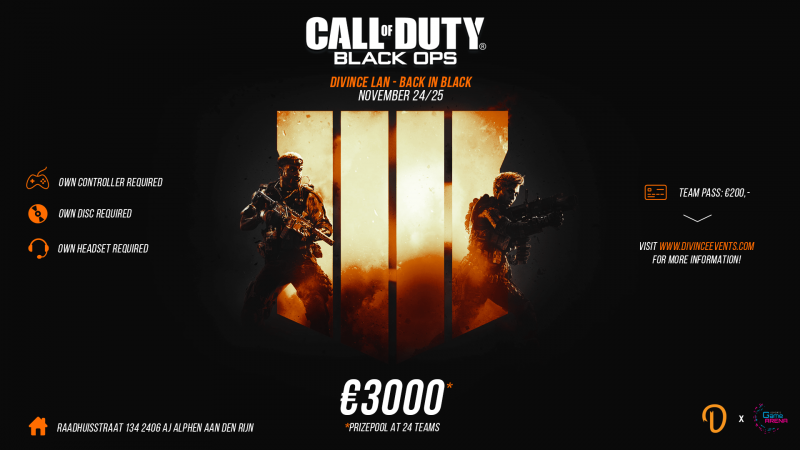 Er kunnen maximaal 24 teams meedoen en er wordt gewerkt met een double elimination systeem. Je bent dus niet meteen uitgeschakeld als je een wedstrijdje verliest. Het inschrijfgeld is €200,- per team en inschrijven kan hier. Een maand tijd om te oefenen met een stel vrienden is ruim voldoende, of niet soms?