Asterion is één van de bekendste esport-organisaties van Nederland. Zij waren ook het eerste Nederlandse team dat zich plaatste voor de fameuze CSGO Mountain Dew League. Datzelfde team behaalde meteen in het eerste seizoen de vierde plek. Nu neemt Asterion afscheid van dit succesvolle team.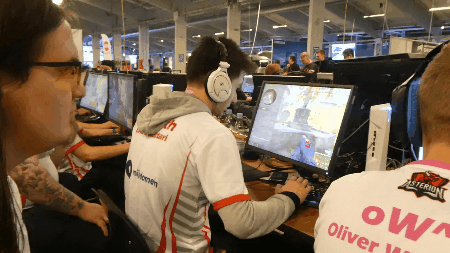 Dit opmerkelijke nieuws werd wereldkundig gemaakt door de (voormalige) coach Peter Gordijn in de volgende tweet:
Tonight was our last @ESEA #MDL game under the banner of Asterion. That means we are searching for a new family to represent! Retweets would be greatly appreciated <3 You can contact me at peter@sd-gaming.com or via DM.

— Peter Gordijn (@PeterG_csgo) June 12, 2018
Natuurlijk vroegen wij Asterion om uitleg. Mede-eigenaar Amon Havers liet weten, dat het hebben van een Counter-Strike: Global Offensive (CSGO)-team voor Asterion op het moment iets te hoog gegrepen is. In goed overleg met het team neemt Asterion dus een pauze van CSGO. Ze helpen het team dan ook met de onderhandelingen om ergens anders onderdak te vinden. Op hun beurt kijkt Asterion hoe zij in de toekomst sterker kunnen staan in verschillende games en dus niet alleen in CSGO. Ten slotte laat Havers weten dat 'zeer binnenkort opwindende zaken' mogen verwachten van Asterion.