Afgelopen weekend was het RuneScape-festival RuneFest. Eén van de hoogtepunten was de Deadman Tournament finale. Na de finale klaagden spelers op Reddit over onregelmatigheden. Ontwikkelaar Jagex heeft het onderzocht en de prijzen van de winnaars ingetrokken.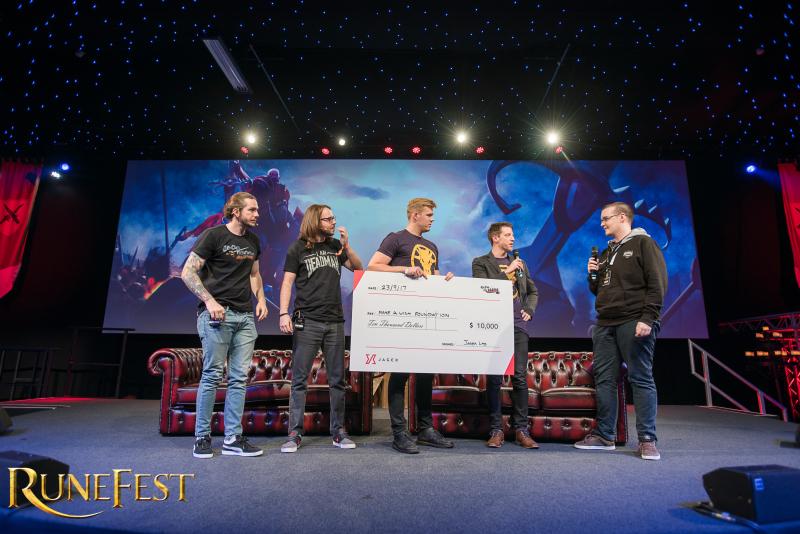 Foto van David Portass / iEventMedia
Wat is er gebeurd?
In Deadman Mode begint iedereen bij nul en kan je anderen doden. Als je doodgaat dan verlies je de meeste van je spullen, maar ook de helft van je verzamelde xp. Je wil dus absoluut niet dood. Drie maanden lang hebben gamers gestreden en de beste tien werden verdeeld over twee teams. Deze teams van vijf personen waren vorige week in voorbereiding in twee villa's in Londen gezet om zo snel mogelijk pantser en wapens te verzamelen. TeamCBS streed tegen TeamLUL (je verzint het niet) en de uiteindelijke winnaar was 5PLUS50K12 van TeamLUL. 5PLUS50K12 kreeg $20.000,- en zijn team won €10.000,- voor hun goede doel, de Make-a-Wish Foundation.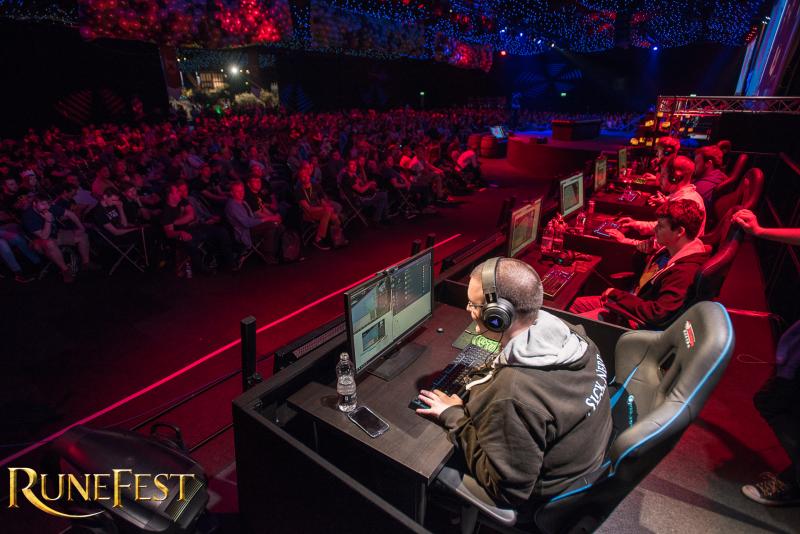 Foto van David Portass / iEventMedia
 
Beschuldigingen
Op Reddit werden verhalen rondgestrooid over valsspelen door een aantal spelers. Een aantal deelnemers had last van DDoS-aanvallen en konden zo niet meer eten in het spel. Zoals ieder kind weet: als je niet kunt eten, dan ga je dood. Daar komt bij dat één van de J-Mods in het verleden lid was van een team waar de winnaar ook bij hoort. De samenzweringstheorieën gaan behoorlijk ver, maar het is dan ook Reddit. Jagex heeft op deze commotie gereageerd.
Consequenties
Jagex heeft een onderzoek gedaan en kwam met een uitgebreide verklaring. Na onderzoek bleek de winnaar inderdaad verantwoordelijk te zijn voor een bot farm die DDoS-aanvallen uitvoerde op zijn concurrenten. Het prijzengeld is natuurlijk weer ingenomen en de accounts van de winnaar en alle mensen die hem hebben geholpen zijn geband. Jagex is nog aan het denken wat ze met het prijzengeld gaan doen. Verdelen onder de overige finalisten, doneren aan liefdadigheid, doorschuiven naar het volgende toernooi of een combinatie van de drie genoemde opties. De volledige verklaring kun je hieronder lezen.
"Every Deadman tournament provides us with the opportunity to innovate the formula; Saturday's introduction of the four islands had initially received a very positive reaction, and we look forward to making further refinements in the future. We're also determined to ensure all Deadman Invitational players are provided with the best educational resources possible to help mitigate against DDoS attacks.
Following our standard investigation into the winner of the tournament, we discovered they were responsible for the creation of a bot farm. As a result, the winner has been disqualified and all accounts linked to the botting activity has been banned. We are currently discussing what should happen to the prize money, including rolling it over to the Deadman Winter Invitational, sharing it among the finalists, making a further charitable donation, or a combination of all three.
We're proud of what the Deadman Invitationals have done to raise awareness of Old School RuneScape. It's brought new and lapsed players to the game, achieved incredible viewing figures during the final hour of the tournament, and showed that long-form competitive gaming can be a success. We're looking forward to continuing that accomplishment in the future, and we wish all Deadman Winter Invitational competitors the very best of luck."
We are live in 10 minutes for the Deadman Autumn Final Hour! https://t.co/KTab5TsIsh & https://t.co/49xyPfD0J4 #RuneFest17 pic.twitter.com/RdEiL8Y1Da

— Stone (@Stone_OSRS) September 23, 2017
Things are starting to heat up. Tune in at https://t.co/1QQMWyGVgq. #runefest17 pic.twitter.com/G5Ig6GM90h

— Mod Ed (@JagexEd) September 23, 2017